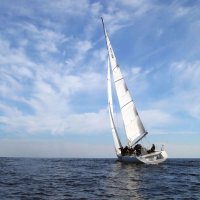 Two brothers, Enrique (15) and Hugo (13), both said to be highly intelligent and very dyslexic, have been denied education for more than a year (two years for Enrique) because local schools are unable to provide them with a suitable, adapted education. However, they are required to go to school until the age of 18, and home schooling is forbidden in the Netherlands, so staying home is illegal, but no school will have them. According to television show EenVandaag, some 16,000 children (!) are not attending school because there's no adapted education for them, something the government keeps cutting down on.
Their mom explains that they had to work hard to read as good as the rest of the class in secondary school, but they couldn't take proper notes, even legible ones. However, they understand better than the rest everything they are being taught and are being held back because they are dyslexic.
Remember Laura Dekker, the sailor girl who was allowed to circumnavigate the globe for a year? Well, she was allowed adapted education from the World School, so the brothers are going to do the same thing to force the government to give them an education. They are going to pull a 'Laura Dekker': they're going to sail for a year and do their homework. Oh, and they are totally going to hit up children rights' groups abroad to plead their cause and point fingers at the Ministry of Education. Their dad is a sailor and will follow them around by boat as well as help with their homework.
(Link: www.eenvandaag.nl, Photo of a sailboat by the US Navy)