New fashion museum in Amsterdam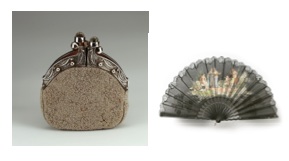 Yes, it was opened a month ago, but sometimes good news travels slowly. The Museum of Bags and Purses opened its doors on 9 June 2007 and features a collection ranging from the 16th century to the present. The museum's collection is very diverse and consists of more than 3,500 bags, pouches, suitcases, purses and accessories. The museum is recognized as one of the eight most important fashion museums in the world, so they say.
(Link: Tassenmuseum, via LA Times)
No Comments »
No comments yet.