High Dutch infant mortality rate has causes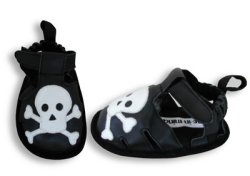 Two Dutch gynaecologists have published a report which shows that more babies die at night and on the weekend in Dutch hospitals compared with weekdays. At night, the mortality rate is nearly 25% higher, and 7% higher on the weekend.

The gynaecologists say it is due to the absence of gynaecologists. At night and on the weekend, deliveries are performed by assistants who are less likely to request the assistance of a fully qualified gynaecologist if there is not one around. This situation reportedly leads to the deaths of 35 to 40 babies a year.

The two gynaecologists write that the Dutch obstetric system is under pressure. Recently published EU figures show that infant mortality in the Netherlands is above the European average. The report's authors also wonder whether the traditional Dutch emphasis on home deliveries is still acceptable.
Well, if you know you're going to give birth at night on on a weekend, maybe you'd better do it at home after all, which is still where many Dutch women give birth. According to women I once met working for Access NL, an organisation that supports expats and the likes, one of the major cultural shocks between other Western cultures and the Dutch for many women is how pregnancies are monitored.
(Link: radionetherlands.nl)
1 Comment »
[…] parent families with a parent who does not work (educated guess: about 85% are women), high rate of infant mortality (in short: absent gynaecologists), barely any use of childcare for emancipation (code for […]

Pingback by 24 oranges » Dutch don't trust government and then some — December 16, 2009 @ 3:30 pm