Le Patron, the 2CV-based kit-car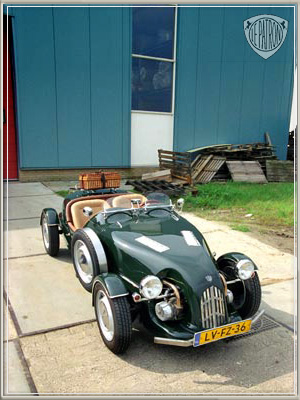 Godfried van den Bergh from Ophemert, Gelderland, has been selling his Le Patron Citroën 2CV mods since 1998, but last January international recognition finally came in the shape of an invite to the Brussels Autosalon. The car kit manufacturer named after the nickname of Citroën founder André Citroën sells cabriolet coachworks for about 5000 euro. Handy car owners can then mount these coachworks on top of a 2CV chassis. It takes about 200 hours to get the job done, according to Van den Bergh.
Citroën is a French car manufacturer. Founder André Citroën was the son of Dutch emigrants. His parents added the diaresis when they moved to France: "citroen" is Dutch for lemon.
Via Z24 (Dutch).
5 Comments »