Drooping dollar? Sell beer to the Dutch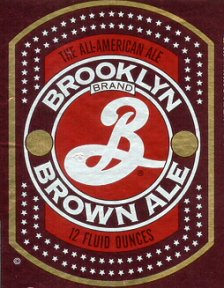 New York's Brooklyn Brewery is planning to sell a pilsner type beer in the Netherlands through distributor De Brouwketel, a subsidiary of Heineken. The Brooklyn Brewery is a well-known independent brewery located on the East River. The relatively small brewery already delivers beer abroad in the Far East, England, Turkey, Switzerland and Scandinavia.
"The low dollar helps us tremendously. Importers can now make a good profit and the European consumer is happy with the price. We expect a serious rise in exports," says Brooklyn Director Steve Hindy, a former journalist who decided to start brewing beer with a friend some 20 years ago.
I once had a full evening of Brooklyn Brown Ale in Greenwich Village, New York City with a German friend. We both joined a table of local New Yorkers who just happened to be interpreters for the 1996 Olympic Games in Atlanta. The running joke was that Brooklyn Brown Ale was made with the water from the East River, which gave it its colour. It's an ok beer.
(Link: www.z24.nl)