Unemployed? We have reincarnation therapy for you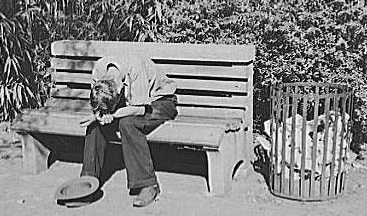 Sometimes, there's news that continues to perpetuate the stereotype that the Dutch are actually all on drugs, or at least the bureaucrats on their lunch breaks.
"The City of Maastricht is pressuring the unemployed to follow reincarnation therapy. Anyone who doesn't want to may see their welfare allowances cut. Social Services, which grants allowances and attempts to get recipients back to work, urged at least one unemployed resident of Maastricht to accept the guidance of a reincarnation therapist. Returning to a previous life would supposedly help them regain their balance and enhance their chances of finding work.
(insert astonishment here)
The local newspaper was tipped off by local councillor John Steijns. As leader of a local party, the politician came across documents revealing the alleged spiritual tendencies of the Maastricht government. The alderman responsible, Luc Winants (Social Affairs) does not want to dismiss the initiative yet. "It might very well be true that reincarnation therapy is a means to get people back to work," said his spokesman Joep Delsing.
(insert continued astonishment here)
Winants is a member of the Christian democrats (CDA). Delsing said the case is to be inquired into "with the highest possible priority and at the highest possible level."
(insert "It figures" comment here)
Psychotherapist Marcus Huibers, senior lecturer in clinical psychology at Maastricht University, is baffled. "We are speaking here of an entirely obscure therapy that does not even merit the term therapy". According to councillor John Steijns, "the therapy would involve ten sessions of 90 euro each. In total we are talking about 900 euro in tax payers' money."
(Link: nisnews.nl, Tip: Alix)
1 Comment »
It sounds like nisnews.nl are putting a spin on the story that simply isn't true.

There's a bit more on elsevier (in Dutch):
http://www.elsevier.nl/nieuws/laatste_24_uur/artikel/asp/artnr/201244/index.html

'Het is geen beleid en het wordt ook geen beleid' – it's not a policy and it won't become a policy.

I think the case in Maastricht was a bit of a one-off.

Comment by O'Suilleabháin — April 15, 2008 @ 12:46 pm