Bike safety made hip with Bastiaan Kok's camouflaged helmet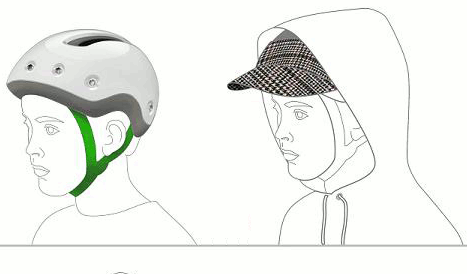 The Netherlands is a country of bicyclists but by stark contrast (or perhaps because of that) helmets are not obligatory here. Designer Bastiaan Kok tries to remedy a distaste for helmets by coming up with a helmet that doesn't make you look like you're wearing a helmet. Covered to look like a cap or a hoodie ornament, the helmet quietly disappears against the backdrop of your backpack when not worn.
Kok's design won first prize in a road safety contest by Vredestein, a Dutch tire manufacturer. Second place went to saddle bags with safety wheels for the elderly by Flip Ziedses Des Plantes, and third place to a dashboard cutesy animal by René de Torbal that tells you when you're driving your car safely and when not.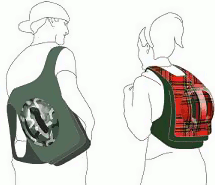 Via Bright (Dutch).
Update: Read these fine posts (here and here) by Tobias Sterling on the meaning of bike safety in the Netherlands.