Second beatification on Dutch soil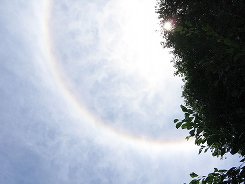 There are only a few steps to holiness according to Roman Catholic creed, and beatification is the penultimate one. On June 29, Sister Hendrina Stenmanns of the Servants of the Holy Spirit mission congregation in Steyl will be the second person to be beatified on Dutch soil (though not the second Dutch person to befall that honour). The Pope will be represented during the ceremony at the open air theatre of Tegelen, Limburg by Cardinal José Saraiva Martins.
At least one miracle: that's what it takes to be beatified. In May 1991, when Pope John Paul II declared that Sister Hendrina had fulfilled all other obligations, and all that needed to be done was wait for a miracle, which later came to light had apparently already happened in 1985 when a young Brazilian survived an operation after a nurse had prayed to Sister Hendrina.
Hendrina Stenmanns was one of the founders of one of the four mission congregations of Steyl. That once thousands of missionaries a year lived and studied in this small village on the steep East bank of the river Meuse at Tegelen to be sent out over the world has made this one of the quaintest places in the country. Steyl is hidden from the main road and therefore from view by the small city of Tegelen, and somebody passing through would likely miss it. Only if you approach it from across the river can you see the village in its full, oversized splendour.
The village of 3,000 inhabitants contains four large monasteries, and an even larger number of churches, among which the church of St. Michael with its two floors, so that two masses could be held at once for the many student missionaries. There's also a botanical garden and a Mission Museum (1931) that's kept in its original state, a museum of a museum as some would have it. As a child I'd go there just for the giant stuffed and mechanised bear just inside the entrance. If you fed it a coin the machinery would spring to life and make the creature move its arms.
The Dutch word for beatified, by the way, is "zalig," which is also used as a synonym for good or delicious in the South and in Flanders. In English, the Germanic root of the word, gesælig, evolved to mean foolish, frivolous: silly.
Via Blik op Nieuws (Dutch). Photo by hifi_ninja, some rights reserved.
No Comments »
No comments yet.