John Körmeling designs Tilburg draw bridge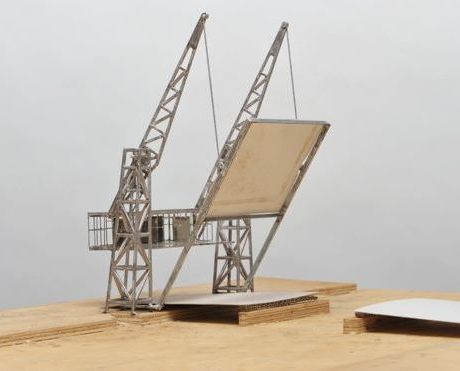 Architect John Körmeling has just won (Dutch) the pitch for a new bridge to the Pius harbour in Tilburg, beating two other agencies. His open design has a large, rotating counter weight house and big friendly illuminated letters that spell the name of the area. City hall thinks the view from the counter weight house will be "attractive." Körmeling is the man from Eindhoven who designed and built the controversial rotating house artwork in Tilburg.
Building of the bridge should start in 2010. A small exhibition of the design will be displayed starting next Tuesday at Hoevenseweg 2 in Tilburg, near the other bridge across the harbour canal.
More imagery and background at Architectenweb (Dutch). Via Trendbeheer (Dutch). Photo John Körmeling.
No Comments »
No comments yet.