Crash victim booted from hospital, opts for pot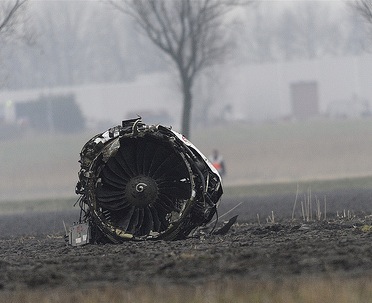 Ron Ledford, an American who survived the plane crash this week at Schiphol airport helped crash victims out of the plane and walked to the nearest hospital. As you may have read, it took the emergency services some 40 minutes to get to the crash for whatever reason.
When the emergency services finally arrived, the man decided to walk to the Lucas Andreas hospital to have himself checked out. He was asked to pay 250 euro for the visit, and since he didn't have it on him, he claims to have gone to a coffeeshop to 'self-medicate'.
The hospital is looking into this incident and says it will issue a statement. I should bloodly hope so. Amsterdam's local TV station AT5 met Ron Ledford at a shop downtown where he was being fitted with a free new outfit, thanks to a shop owner who met him and obviously cared about his story (unlike the hospital). He was then brought for more help to the police.
(Link: at5.nl, Photo by flickr.com user Radio Nederland Wereldomroep, some rights reserved.)
4 Comments »