Handing out curtains to spruce up the neighbourhood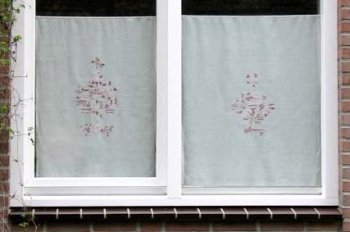 In the category of news we could call "when life gives you lemons make some lemonade", the city of Rotterdam has decided to hand out free house curtains to make run down houses in the neighbourhood of Charlois look nicer. Aaaah. A notorious rough area of the city, Charlois could use some visual freshening up. The makeover also includes painting houses and cleaning up gardens in some 12 streets.
(Link: telegraaf.nl, Photo: berthi.web-log.nl)
No Comments »
No comments yet.