Robots made from sturdy stackable storage boxes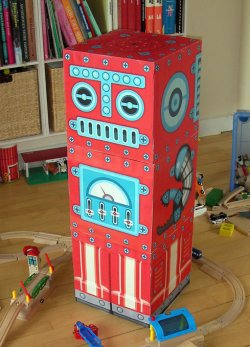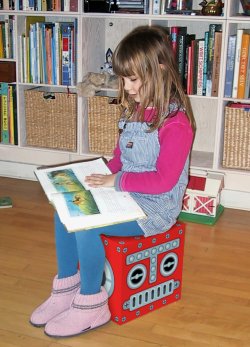 Guus Oosterbaan, a Dutch designer living in Denmark, is looking for somebody to take these boxes into production for him.
The boxes can be used to store all kinds of things, and when stacked can be combined into huge toy robots. On his blog, Oosterbaan says that his "kids find it very amusing to build robots that are much taller than them and then knock them over while shouting superhero stuff."
(Link: Bright.nl. Photos: Guus Oosterbaan.)
No Comments »
No comments yet.