Hotel offers baby bonus to attract tourists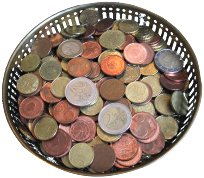 According to a press release issued by the Westin Resort on the island of Aruba (part of the Kingdom of the Netherlands), the hotel is offering couples a 210 euro cheque (300 USD) for conceiving babies at their establishment.
"Couples who were inspired by Aruba's coral mating ritual during their fall getaway (September 1 – December 19, 2009), and can prove they conceived during their stay [by way of a doctor's note], will receive a $300 'Conception Credit' towards a return visit to the resort in 2010. With all the stress of preparing for a new arrival, the expecting parents will surely be in need of a pre-baby Caribbean retreat."
Just remember that Dutchman Joran van der Sloot, the guy who allegedly kidnapped and killed American Natalee Holloway pretty much ruined any kind of tourism on the island for a very long time. I guess desperate times call for desperate measures.
1 Comment »
I dont't suppose Westin Resort on the island of Aruba will call it the Natalee Holloway conception discount. They might mention Joran van der Sloot now attends University of Nijmegen and Arnhem in Arnhem thus 17 year old girls are safe in Aruba.

Comment by Neil — September 7, 2009 @ 4:47 pm