Not so merry Christmas yet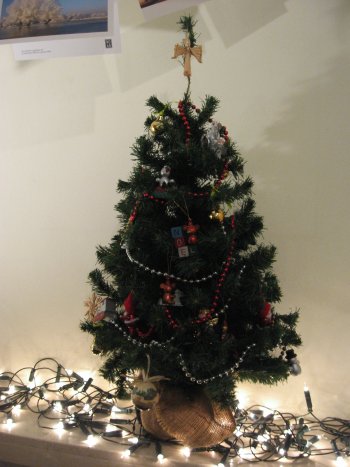 Every year around the holidays some of the same complaints rear their ugly heads and every year nothing is ever resolved except for the papers having something to polarize readers about. Although many people do celebrate Christmas in the Netherlands, the real gift-giving was last week, and as one person mentioned on Twitter, it's time for lists of the best this and that and counting down until 2010.
Back by popular demand, animal activists whining about foie gras in restaurants. Ah yes, the decadent French and their foie gras. They mistreat animals and not serving it in the Netherlands is taking a stand. Why isn't it banned then? Get on with it. And then list all the other bad things we do to animals and move on and leave Christmas alone!
Not being sure about putting up a Christmas tree in the lobby of a higher vocational school in The Hague because that's not the best choice for a multicultural society. Excuse me? Nonsense. And it was nonsense, and misinterpretated and the Minister of Education, Ronald Plasterk apparently has time for this nonsense, too.
And in regional news, how about the city of Nijmegen digging a big hole to plant Christmas right in front of your store for Christmas as a recession gift? I can imagine that the big store is not amused with the city's idea of decorating the square in front of it. The store found out in a letter sent on 3 December that was not even addressed properly.
Companies are apparently going to keep their Christmas parties cheap and I bet the traditional Christmas packages employees receive (I get people's leftovers, I'm self-employed) won't have anything special in them, never mind some employees having to drive to their office headquarters (!) to pick up the orange-flavoured powdered hot chocolate and the tuna with tomato and veggies in it.
No Comments »
No comments yet.