Dutch art goes for record amount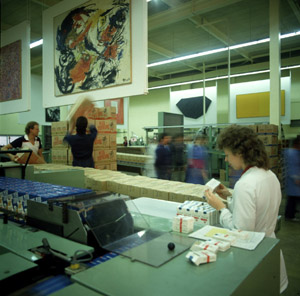 On 8 March, Sotheby's auction house in Amsterdam auctioned off Dutch art belonging to cigarette makers BAT (British American Tobacco) to the tune of a record 13.6 million euro, the highest total for an art auction in the Netherlands. All but four of the 161 lots offered in Amsterdam found buyers.
Back in October 2008 we posted about a major art sale due to cigarette factory closing in Zevenaar, which is where some of these works used to hang, like Karel Appel's 'Tête Tragique' (shown here), a 1961 oil on canvas, which sold for close to 493,000 euro.
(Links: bloomberg.com, nrc.nl, Photo: fast.mediamatic.nl)
No Comments »
No comments yet.