Anne Frank's diary in comic strip form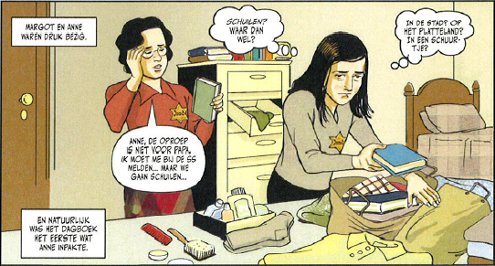 The Anne Frank Foundation will publish a comic version of part of the diary of Anne Frank this week.
Written by Sid Jacobson and drawn by Ernest Colón, the 160-page-long graphical biography will be sold for 15 euro. There are also editions planned for English, German, French, Italian and Spanish speaking countries.
Link: RTL Nieuws. Illustration: annefrank.org.
1 Comment »
At last! This has been along time coming.

Comment by Neil — July 5, 2010 @ 4:19 pm