Thieves make off with church bells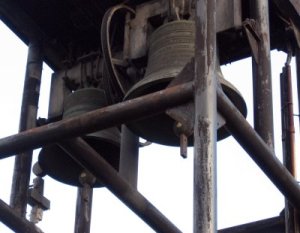 While increasingly more copper is being stolen from train tracks, warehouses, lighting rods, construction containers and the likes, some thieves have moved up to bronze church bells.
In Apeldoorn, two 100 kg bronze bells were stolen from a church sometime on Tuesday 27 July. In nearby Twello, thieves scored 11 17 kg worth of bells.
(Link: dutchnews.nl. Photo: bells in Valkenburg, Limburg)