Record number 40th wedding anniversaries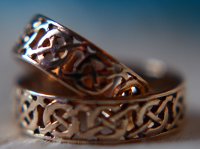 About 73,000 Dutch married couples will have celebrated their 40th wedding anniversaries at the end of this year, Blik op Nieuws reports.
The online news service quotes Statistics Netherlands who point out that this record simply follows from the fact that so many people married in 1970 (124,000 couples). Since 1970 was a peak year, it is not expected that the record will be broken soon.
Another contributing factor is the increased life expectancy, especially that of men. In the Netherlands, men typically marry younger women and die at a younger age than their wives.
(Photo by Anthony Kelly, some rights reserved)