A new look at wooden chairs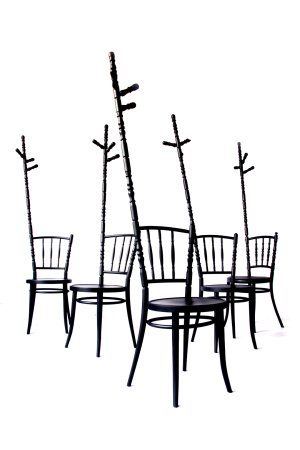 Dutch designer Sjoerd Vroonland gives classic wooden chairs new twists and turns. His goal is to re-examine what chairs are today, what their function is, how hey are used and designed, with an emphasis on how craftspeople made chairs in the 19th and 20th centuries.
(Link: dezeen.com, Photo: Sjoerd Vroonland)
No Comments »
No comments yet.