RFID readers sold out after news of hackable transport card broke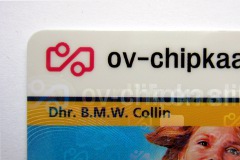 Trouw reports that the SRR220A RFID card reader is sold out in at least one webshop after word got out that hacking the Dutch transport card is both cheap and easy. The card reader will let you top up the card without paying.
Volkskrant adds that another online store, i-Pos, has sold hundreds. "It's a mad house here, the orders are coming in day and night," General Manager Dirk van der Heijden told the paper.
Meanwhile, Trans Link Systems (TLS), the besieged company behind the ill-fated Dutch transport card, refuses to warn users who forgot to swipe the card on check-out, Webwereld reports. The result is that many travellers are 'fined' 4, 10 or 20 euro every time they forget to check out—the amount depends on the deposit the transport company charges when you check in.
Dutch parliament told TLS that it has to send forgetful passengers an e-mail upon detecting the error. According to TLS, detecting the problem is a "technological impossibility". Webwereld readers were quick to point out that just a few days ago TLS was boasting about how easy it is to detect use of a fraudulently topped-up public transport chip card.
Asking for a restitution seems to be an arduous task as well. Only in 1 in 18 passengers go through the trouble.
According to Dutchnews.nl, the province of Zuid-Holland has delayed the abandonment of paper bus tickets (the so-called Strippenkaart) due to the current problems with the transport card.
See also: Right to public transport refunds finite.