Woman refuses to be fingerprinted for passport, sues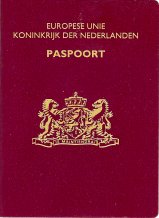 Eight months ago the city of The Hague refused to provide Louise van Luijk with a passport, even though as a Dutch citizen she has the right to one. Last Monday (Webwereld) or Tuesday (De Stentor) Van Luijk was heard by an appeals court which expects to have a ruling ready on March 23.
As part of new European rules for biometric passports, Van Luijk would have to provide the state with her fingerprints, which she refuses to do. For that reason the city has refused to issue her a passport. Van Luijk claims this is a human rights issue, as all kinds of official activities in the Netherlands require being able to identify yourself.
The Dutch government wants to store fingerprints from passports in a central database—not required by the new European law—, and Van Luijk fears that the French company managing this database could sell her private data to other parties. The fear may be unfounded, but the Dutch government does not have a good track record when it comes to securing the private data of its citizens.
According to De Groene Amsterdammer, passports are required if you want to register with the Chamber of Commerce, file a report with the police, register a newborn with the municipality, vote, buy a house, and so on. Van Luijk's personal experience is different: when her child was born, the city accepted a copy of her birth certificate as proof of her existence. People in the Netherlands are obliged to identify themselves to the authorities when asked.