Olympic tickets only for the Dutch, the rest use Visa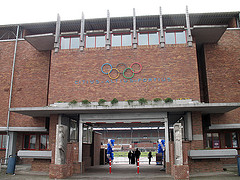 The Volkskrant estimated that the Netherlands would be allocated some 100,000 tickets for the Olympic Games in London 2012, but apparently they are only up for grabs if you're a card carrying Dutch person.
Non-Dutch Europeans in the Netherlands who want to buy tickets for the Olympic Games in London will have to pay by Visa card because the Dutch ticket allocation is only for Dutch nationals, the Volkskrant reports on Wednesday. The Dutch selling agent is only allowed to sell cards to Dutch nationals, and will charge them a 23.8% booking fee on top of the price of a ticket.
All 'third party nationals', a fancy term for non European, are obliged to buy tickets from the agents of their country.
(Link dutchnews.nl)
No Comments »
No comments yet.