Miffy gets a collection of new designer dresses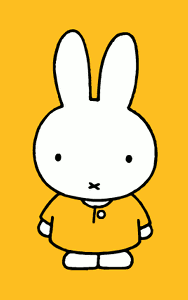 The Dick Bruna House in Utrecht is celebrating its fifth anniversary on 1 April, offering free admission from 1 April to 3 April, as it is also National Museum Week. Dick Burna is the creator of Miffy ('Nijntje'), one of the Netherlands' biggest export products.
For the occasion Miffy will be dressed by top designers from the Netherlands and abroad, including Saskia van Drimmelen, Claes Iversen, Jan Taminiau, Britian's Boudicca and Japan's Minä Perhonen. The dress will be fitted on a 40 cm statue of Miffy and can be admired as of 1 April in the Dick Bruna House.
(Link: depers.nl, image: nijntje.nl)
1 Comment »
Will Miffy pee as well?

(Nice try BTW)

Comment by mare — March 31, 2011 @ 7:58 pm