Delft students aiming for space with amateur rocket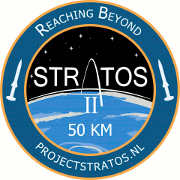 In 2009 students of Delft University broke the European amateur altitude record with a rocket called Stratos. In 2012 they wish to get halfway the edge of space with a rocket called Stratos II.
The students, members of the Delft Aerospace Rocket Engineering association, successfully tested propellant at artillery range 't Harde during DARE Launch Day, two weeks ago. Stratos II will be a two stage rocket which will be launched in Norway in 2012.
DARE launched five rockets at its launch day, all of which contained an egg. Two of the eggs survived.
The first amateur rocket to reach space was the GoFast rocket (2004), built by the Civilian Space eXploration Team of the USA.
(See also: Youtube video by De Stentor. Image: DARE mission patch.)
No Comments »
No comments yet.