Amsterdam parking rates slashed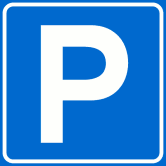 Amsterdam is the most expensive city in the world to park in. The city's policy of driving car owners away from the centre by making their stay too expensive seems to be so successful that now an operator of private car parks has started slashing its rates.
In a bid to lure customers away from the competition P1 Parking has lowered its daily rate from 55 euro to 20 euro. The only snag is that you have to make reservations at least two in days in advance.
Competitor Q-Park and others are studying their options. Bloodthirsty financial news site Z24 is already announcing a price war.