Limburg town to refuse EU nationals without income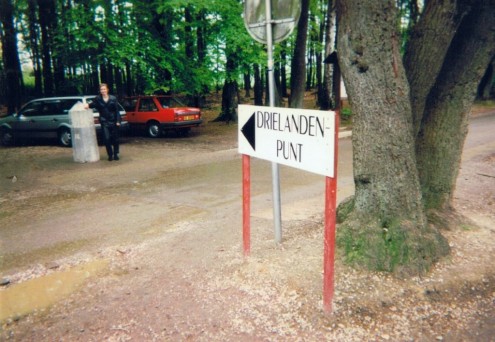 Drielandenpunt (Vaalserberg), is where Belgium, Germany and the Netherlands meet, also the highest point of the Netherlands. Way back before 2002 you could pay your Dutch, German or Belgian fries (yes, three separate stands) with either Dutch guilders, German marks or Belgian francs.
The wee town of Vaals, Limburg, where back in the pre-euro days, my German friends from Aachen went shopping to buy Dutch food products, is now taking a firm stand on EU nationals eating up their welfare benefits. Vaals wants to refuse residency rights to those who do not have a job or enough income to support themselves as of September 2011.
Before critizing Vaals, let's do the math. Vaals has a population of about 10,000 and claims that 40% of the 300 townspeople on welfare benefits (120 people) are from other EU countries. The town council says that's a higher number than even Rotterdam, and is costing them a whopping €Â 400,000 a year. Out of every 100 people who want to live in Vaals, nine of them ask for benefits, mostly Poles and Romanians who do not yet speak the language.
Ironically, all this movement within the EU and within the Netherlands tends to expose all kinds of problems that nobody would have noticed if it wasn't for EU nationals trying to work the system.
In nearby Plombières, Belgium, they're already applying a European guideline to restrict residency for EU nationals without work or income. If and when Vaals does this, they will be the first Dutch town to do so.
(Link: www.volkskrant.nl.nl)