iPhone app for dog pooh and bike carcasses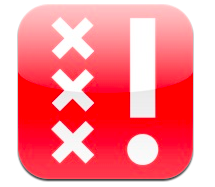 The iPhone app 'Opgeruimd' ('Cleaned up') being tested in Amsterdam West, where my personal experience says many users still don't have smart phones as the population is kinda poor, lets people tell the district where annoying dog pooh and old bike carcasses can be found. Instead of calling or commenting on a website to complain, now the rich can use their iPhones, while anybody else can't. You see where I am going with this.
You can even send in pics and the exact location of the annoyance until 1 November 2011. If all goes well, the rest of iPhone using Amsterdam can vent their grievances, while all us non smart phone, HTC, or other users will continue to be ignored by the city.
(Link: www.dutchnews.nl, via www.west.amsterdam.nl)
1 Comment »
I have an android which runs Layar. There's a Layar app called Verbeter de buurt. Same thing by the sound of it, and all in glorious 3D enhanced reality.

Comment by Dominic Cronin — August 3, 2011 @ 11:06 pm