Man arrested after trying to pay for pizza using stolen coupons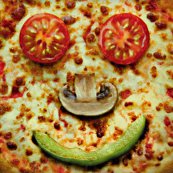 A 22-year-old man from The Hague was arrested today at a pizza place on the Laan van Meerdervoort when he tried to pay with stolen coupons.
The owner called the cops because the coupons had not been published yet. In fact, they had just been printed, and had been stolen earlier that same day from a car in the Torenstraat.
While in gaol, the suspect will have plenty of time to listen to André van Duin's song Pizza: "Wait a bit … a little longer … a little longer … even longer … pizza!"
(Link: Police Haaglanden region. Photo by Uggboy, some rights reserved)
No Comments »
No comments yet.