Phone app to find toilets wins national prize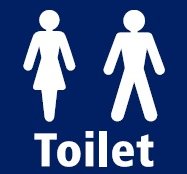 Designed by three twentysomething students at the University of Amsterdam, HogeNood (= really need to go) won a national prize for the best smart phone app. Although it is currently available as a beta for Android, iPhone users will have to wait for now.
HogeNood won this national prize awarded by Economic Affairs because it uses government data, a condition for being eligible to win. Second place went to an app that helps you find a school in your neighbourhood and third place was for an app that helps determine whether putting solar panels on your house is a profitable idea.
(Links: www.telegraaf.nl, hogenood.nu)