Acquired by Facebook while not even a member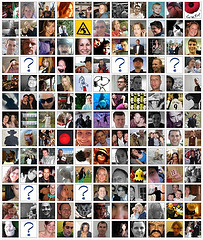 Today, Dutchman Dirk Stoop is the Product Manager at Facebook in charge of photos, as photos are the main reason people use Facebook. When Facebook first started allowing users to tag each other in photos in 2006, suddenly 70% of users came back every day, while 85% came back every week.
In July 2011 Stoop starting working for Facebook when his software company Sofa B.V. was acquired, with the goal of having Stoop work for Facebook.
The funny part is that Stoop himself only joined Facebook in April 2011 and is now in charge of what makes Facebook a huge success. Yes, you could file this posting under 'Zoek de Nederlander' ('Find the Dutch person').
(Link: www.businessinsider.com, Photo of Facebook friends by Dan Taylor, some rights reserved.
2 Comments »
Kinda old news in the Mac world (that he joined Facebook, didn't know he was working on the photos part of it). I do still think it's a big net loss that he went to Facebook. I enjoyed the apps that he (and his colleagues) wrote much more than I do any part of Facebook.

Comment by Johan Kool — February 29, 2012 @ 11:51 am

The idea of buying up small businesses to get their employees is very Facebook style apparently. Thanks!

Comment by Orangemaster — February 29, 2012 @ 11:58 am