Mobile euthanasia units to perform home deaths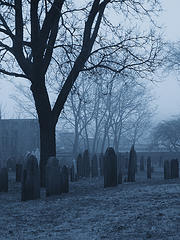 As of yesterday, euthanasia in The Netherlands can also be performed by mobile euthanasia units. The 'Life End' clinic will be working with six mobile teams of doctors and nurses to perform euthanasia throughout the country, starting in The Hague.
Contrary to factless nonsense spewed by certain American politicians who would rather divert attention to a small country 6,000 km away than look at the mess in their own back yard, doctors as well as the rest of The Netherlands are definitely worried about these mobile teams carrying out the proper evaluation of patients. Some 1,000 patients have submitted a request to receive the services of the travelling clinic, having been refused euthanasia from their general practitioners. More often than not, the motivations are religious or ethical, and sometimes doctors are not well enough informed about the law, and are scared to perform euthanasia.
The scheme is an initiative by the Dutch Association for a Voluntary End to Life (NVVE), a 130,000-member euthanasia organisation, the biggest of its kind in the world. Euthanasia has been legal since 2002, and physician-assisted suicide is not punishable if the attending physician acts in accordance with criteria of due care.
(Links: www.nrc.nlwww.guardian.co.uk, Photo: Salem graves by by Alanna Ralph, some rights reserved)
1 Comment »
[…] See also: Mobile euthanasia units to perform home deaths […]

Pingback by 24 oranges » Dutch death clinic working at full capacity — March 2, 2013 @ 1:48 pm