Friesland to get own top level domain name extension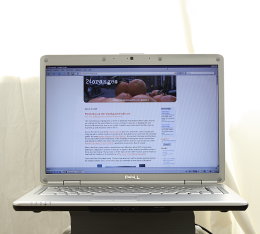 It looks like the province of Friesland will be getting its own domain name extension, .frl. Major hosting company MijnDomein has put in the request with ICANN and plans to sell the extension to Frisian companies and individuals. The provincial government is very happy with this, as they are not in a position to ask for such a domain name themselves, knowing that it costs a whopping 185.000 US dollars to get the ball rolling.
Back in February the Labour Party in Amsterdam mentioned getting a .amsterdam, but that's still just a rumour. I get the point of local businesses in Friesland, a province with its own language and culture, being willing to pay extra for a .frl, but .amsterdam is way too long to type in and maybe even a bit pretentious. I know Canada has provincial extensions (.on, .qc), but they always carry a .ca at the end. I have a business in Amsterdam and technically in Europe, but I can't be bothered with any other extension than .nl or .com and the likes.
(Link: webwereld.nl)
No Comments »
No comments yet.