Dead Duck Day is just around the corner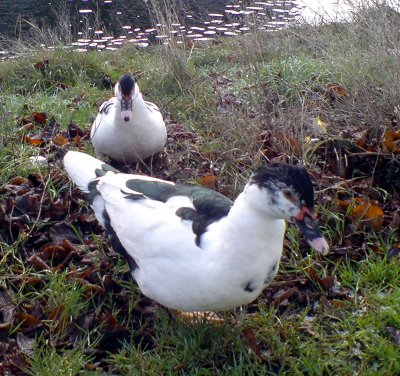 Kees Moeliker, curator of the Natural History Museum in Rotterdam, was awarded an IgNobel back in 2003 — the tongue-in-cheek awards of Improbable Research — for writing about "The first case of homosexual necrophilia in the mallard."
On 5 June 1995 an adult male mallard (Anas platyrhynchos) collided with the glass façade of the Natural History Museum in Rotterdam and died. An other drake mallard raped the corpse almost continuously for 75 minutes. Then the author disturbed the scene and secured the dead duck. Dissection showed that the rape-victim indeed was of the male sex. It is concluded that the mallards were engaged in an 'Attempted Rape Flight' that resulted in the first described case of homosexual necrophilia in the mallard.
This year Dead Duck Day will be celebrated on the lawn next to the new glass pavilion of the Natural History Museum in Rotterdam at 17:55 sharp, the actual time the duck lost his life on that historic day in 1995. The historic stuffed necro-duck will be at the event, owned by Moeliker himself. They'll be a discussion about finding new ways to prevent birds from colliding with glass and more news about dead ducks.
Don't miss out on the traditional six-course duck dinner at the Chinese restaurant around the corner afterwards.
And if you have room for dessert, enjoy this six-minute movie about the two colliding ducks.
(Link: www.improbable.com, boingboing.net)
1 Comment »
[…] drake mallard raped the corpse almost continuously for 75 minutes,' according to biologist C.W. (Kees) Moeliker. Dissection revealed that 'the rape-victim indeed was of the male sex, and that the two […]

Pingback by The Heavenly & the Disturbing « CollTales — June 5, 2012 @ 12:07 pm