Netherlands scores poorly on list of stylish European countries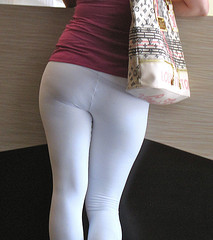 Some 12,262 respondents of Skyscanner.com, a European travel site, were asked to rate European countries on the basis of style, and the Netherlands wasn't a big favourite. It landed second place in the top five least stylish countries just after Russia and just in front of Turkey.
Although I wouldn't put too much stock into the survey, which reeks of summer filler, I myself wouldn't think that the Dutch were doing that bad, but they are more practical casual than smart casual. Apparently, the Danes and Swedes dislike the Dutch style the most, which is interesting since the Danes are in fifth place of most stylish and the Swedes in fifth place of least stylish.
The easy to guess first three places with Italy, Spain and France sound plausible, considering all the fashion houses that come from those countries. Having Britain in fourth place, sure why not, although a British article seems to think that missing third place is a bit like not getting a bronze medal at the Olympics.
(Links: www.telegraaf.nl, , Photo of White leggings by Malingering, some rights reserved)
No Comments »
No comments yet.