Cable Internet equal to fibre optic, says consumer watchdog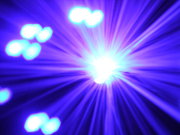 Consumer watchdog Consumentenbond has compared two types of broadband Internet in the latest issue of its magazine Digitaalgids, and concluded that cable and fibre optic are equals.
Fibre-optic providers have apparently been claiming that their product is better than that of cable Internet providers.
Webwereld quotes Digitaalgids:
Fibre-optic and cable providers claim to offer speeds that they do not deliver.
Prices are comparable.
Cable can still get faster and will therefore remain competitive for the foreseeable future.
Consumentenbond is quick to point out a couple of advantages of fibre optic compared to cable. Theoretically, fibre can reach 1 gigabit per second, and it offers upload speeds that are as fast as download speeds. The average Internet user currently has no use for those speeds, which may be why fibre adoption is going fairly slow at the moment. Consumers may also have real choice of providers in the future, whereas cable networks are typically controlled by a single provider.
(Photo by Jacek Szymański, some rights reserved)
1 Comment »
As usual for the Consumentenbond, this is a bunch of nonsense.

Users don't need faster internet so it's not better than slower internet.
A Ferrari is also just as good as a Volkswagen Golf. Even better, because it's much cheaper.

Comment by mare — September 10, 2012 @ 3:50 pm