Large wind-up bug toy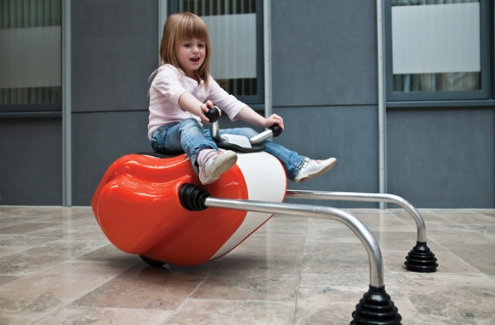 Wouter Sieuwerts came up with this life size toy for his graduation from the Royal Academy of Art in The Hague.
It can be wound up, after which it can be made to move. There is a video that shows how this works at Vimeo. Sieuwerts writes: "It won't go far and it won't go fast, but it is very dynamic and exciting. I tried to make it look like a cross between an animal and a machine."
The toy is called Erik, perhaps because of its bug like features? (Eric in the Land of the Insects is a classic Dutch novel by author Godfried Bomans.)
(Photo: Wouter Sieuwerts. Link: Bright.)
No Comments »
No comments yet.