Dermatologists run secret company at hospital, all fired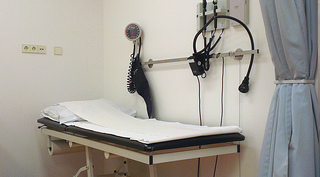 All four dermatologists of the Catharina Ziekenhuis in Eindhoven were running a cosmetic dermatology company on the side without the hospital's permission and are being fired for it, albeit not on the spot, as they have six months more to go.
Some 168 patients paid out a total of 24,000 euro in cash or by invoice, and some even paid for costs already covered by their insurance. The specialists also used hospital equipment and letterhead, but a separate bank account to keep it on the down low.
(Link: www.ed.nl)
No Comments »
No comments yet.