Free public transport on NYE in Rotterdam due to software error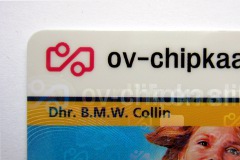 On New Year's Eve in and around Rotterdam trams were free of charge because the check-in devices were programmed to believe that the year 2012 was a leap year. Since nobody could check in using the right device (scan their cards), transport was free.
A traveller also commented that when he tried to buy a monthly travel card on 30 December 2012 from the appropriate vending machine, it would insist the year had to contain 2012 in it and did not recognise the year 2013.
Maybe the software was programmed by Mayans.
(Link: www.rijnmond.nl)
No Comments »
No comments yet.