An original take on duvet covers for adults and children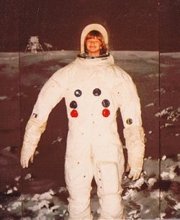 Designed in Amsterdam and made in Portugal, SNURK (Dutch for 'snore') sells playful duvet covers for adults and children. Their first design was called Le Clochard (French for 'homeless person'), which we wrote about a few years ago and features a print of a cardboard box, with close to 40% of the proceeds going to various European foundations that help homeless youngsters.
Their astronaut duvet cover aimed at boys and princess one aimed at girls are both on pre-order.
If I were still a little girl, I would have gone with the astronaut one, like in the picture. The idea that the company suggests girls should dream of a prince (passive), while boys have space ambitions (active) unfortunately makes me itch.
(Link: www.blessthisstuff.com)