Still to be opened Apple museum changes venue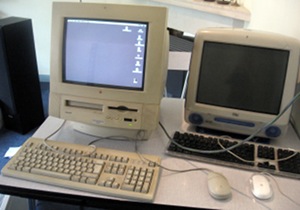 Back in December 2012 we told you about the Netherlands' first Apple museum opening its doors in Ureterp, Friesland on 16 March 2013, but that didn't happen due to space issues at the original venue.
Instead, the Apple museum will be housed in a farm in the tiny village of Orvelte, Drenthe. Picture a quaint Dutch village of 230 souls with a blacksmith, a glassblower, a clog maker, an old fashioned sweets shop and an Apple museum.
We're all still waiting for the official opening date; we'll keep you posted.
(Link: www.hyped.nl, Photo: two of the many Apples cluttering my closet)
No Comments »
No comments yet.