Uselessly small parking spaces pop up in The Hague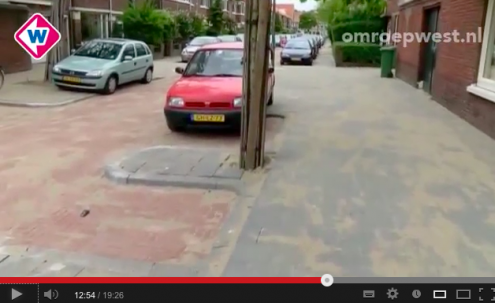 Parking in The Hague neighbourhood of Oud-Leyenburg is apparently a problem, which is why the city is working on it by creating some 500 parking spots. However in the Soesterbergstraat, construction workers worked some magic to get a round a tree that they didn't have permission to move and have created a few completely useless 'parking spots'.
On my street, Smart brand cars, which are very small, park quite creatively as well. Even Smarts wouldn't fit in the wee spots The Hague has created. Smurf parking only?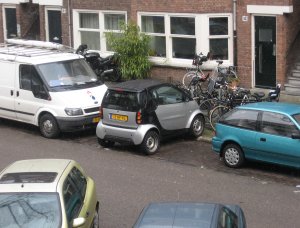 (Link: www.omroepwest.nl)