English colonial stamp sold for record amount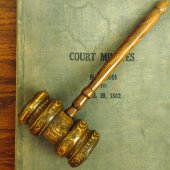 Originally valued at 150,000 euro, an African postage stamp from Kenya-Uganda has fetched 208,000 euro at an auction house in Weesp, North Holland this week. The stamp was sold for 170,00, but with a 20% commission on top, the total comes to the record amount of 208,000 euro, the most ever paid for a stamp at a Dutch auction.
The stamp features the portrait of British King George V who ruled over East Africa, and was bought by a German collector. The stamp was never hinged, with only four other known copies of such a high quality left in the world.
(Links: nos.nl, ed.nl, Photo by Wikimedia user Jonathunder, some rights reserved)