Tjalf Sparnaay's hyperrealistic paintings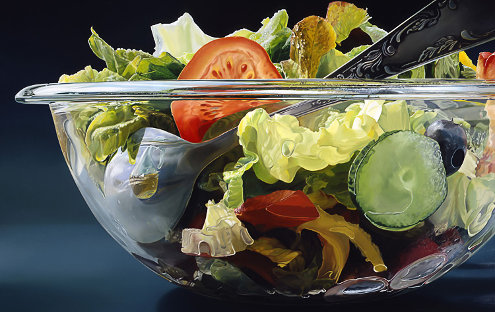 Tacky or serious craftsmanship? The hyperrealistic paintings of Tjalf Sparnaay have to be seen to be believed.
A friend of a friend bought a lithographic print of the painting shown above and hung it over her dinner table. According to the friend, Guuz Hoogaerts of the Filles Sourires blog, "you have to see it for real. The print is even on the small side. You keep looking — at least I did."
To get an idea of the scale of the original paintings, check Mr Sparnaay's website (linked above) where he has several photos of him next to a work in progress. Sparnaay paints still lifes containing fast food, marbles, trinkets for tourists, flowers, and so on.
Personally I'd go for something like the portion of fries shown below even though the subject may not provide the Hilversum-based artist as much of an opportunity to go wild with textures and reflections. Ketchup, though? What kind of abomination is that?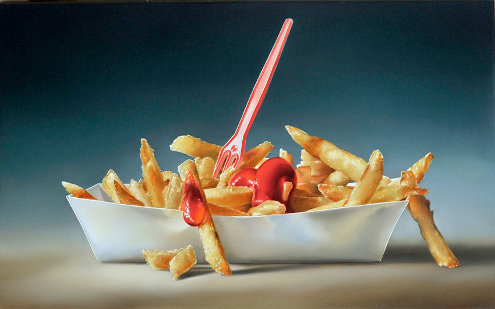 No Comments »
No comments yet.