Government strong arms journalist, journalist to sue for libel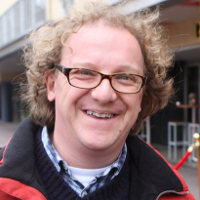 Earlier this month the government issued terrorist warnings to its employees about investigative journalist Brenno De Winter, which were unwarranted, and had to be rectified. These warnings were sent to every single security department of every single ministry, including personal details about the journalist.
Problem is, the government didn't put in as much energy in rectifying the situation as they did slandering a well-reputed journalist. The national police invited De Winter for 'a cup of coffee' (aka a sit down) to talk about what happened and diffuse the tension, but managed to make it worse by telling De Winter he could not bring his lawyer, which looks like intimidation. De Winter told this to the press in the hopes of indirectly getting the national police to change their mind about him bringing his lawyer along 'for coffee'. De Winter and his lawyer plan to sue for libel at this point.
After questions from the floor, the Dutch government distanced themselves from dealing with this and is hoping the Minister of Justice and Safety Ivo Opstelten will mop this up and make it go away.
So far, no dice.
(Link: thepostonline.nl, Photo of journalist Brenno de Winter by Roy van Ingen, some rights reserved)