Swimming for kids now also about swimming skills, not just safety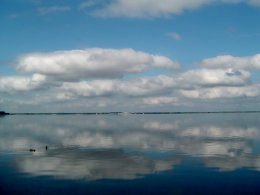 Today the national swimming organisation (KNZB) has introduced its own swimming certificate, as they said they would last year. They believe in teaching children the front crawl (aka free style) and the back stroke, as opposed to the breast stroke, which is what children usually learn when they go for their national swimming pool organisation (NPZ) certificate.
The biggest difference between the two organisations is that the latter is all about swimming as a safety measure and the former is all about swimming as a sport. The KNZB claims children were not being taught properly and has developed a system that also helps children obtain their certificates faster, something I'm sure will please many a parent. However, having to choose which certificate is better for your kid will most probably come down to the price tag. A quick tour of the Internet tells me a Dutch swimming certificate costs somewhere between 200 and 1000 euro depending on many factors, like how many weeks a course takes.
If I had to shop for a course and it was just about swimming or safety, I would opt for one that taught swimming as a sport. In Canada, I learnt both how to swim and how to save someone from drowning, and if I remember correctly, it was part of the same course. The idea that Dutch children are taught the breast stroke to swim to safety, but are possibly taught nothing about helping others, even how to properly throw a lifebuoy, makes me uneasy. And I did put those skills to use once when I was about 8 and a smaller child's floaters clicked off while they were in the deep end of a very slow day at the pool and mommy had popped out for some cigarettes.
(Link: trouw.nl, Photo looking across the nearby Wolderwijd from Harderwijk to Zeewolde, Flevoland, by Sjaak Kempe, some rights reserved)
No Comments »
No comments yet.