New Transgender law comes into effect today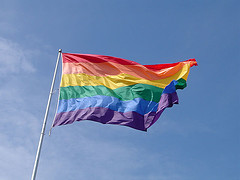 As of 1 July 2014 the country's new Transgender Law comes into effect, allowing transgenders to change the gender stated in their passport and other documents without having to plead their case to a judge first or undergo surgery to be rendered permanently infertile. Transgenders now only need an expert statement to receive new ID with the 'correct' gender, which technically applies to anyone over 16 and does have fees attached to it.
After eight years of struggling, Transgender Netwerk Nederland and COC Nederland are celebrating this milestone of Dutch law, calling it 'finally having a say about one's own gender'.
(Link: transgendernetwerk.nl, Photo of Gay flag by sigmaration, some rights reserved)