Lab meat inspires futuristic cookbook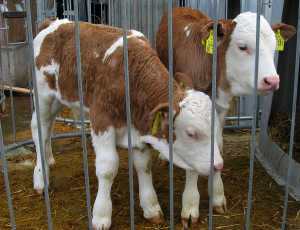 Back in early 2012 we told you about lab produced meat being made, and in late 2013 about the meat finally hitting the grill. Now it's time to level up with a test-tube cookbook called 'The In Vitro Meat Cookbook" written by Dutch-based scientists, chefs and artists and recently presented in Amsterdam.
"While some dishes are innovative and delicious, others are uncanny and macabre," such as roast raptor, dodo nuggets and oysters grown from meat stem cells.
The idea was not to get people cooking so much as letting people imagine future possibilities.
(Link: phys.org)