Dutch 'scarf guy', latest social media trend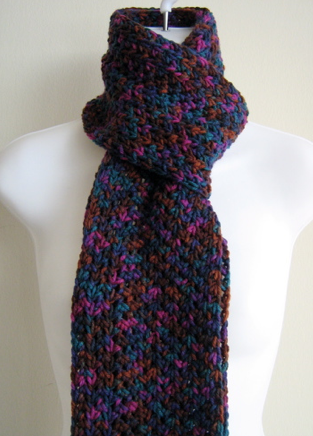 In a fashion/IT edition of 'Zoek de Nederlander' ('Find the Dutch person'), it wasn't Apple's new Apple Watch, iPhone 6 or even the band U2 that stole the show at its latest product launch in Califormia, but Dutch IT designer Tommy Krul's tube scarf, earning him the nickname of 'Scarf Guy'. Dutch-born Krul is founder and CTO of Super Evil Megacorp in San Francisco and was presenting the new game Vainglory, specially developed for the iPhone 6.
Apple's on stage presenters are reputed for being casually dressed, and Krul was no exception. For reasons that only the Internet understands his purple 'infinity' scarf took on a life of its own on Twitter and Facebook during the presentation. Fake Twitter accounts such as @scarfbro and @purplescarfguy have started up and comparisons to other scarf-wearing celebs such as Gavin Rossdale and Lenny Kravitz (and I would add Benedict Cumberbatch, as himself and as Sherlock) have been made. People want to know if he's single, but Krul hasn't provided an answer. All he has said apparently is "I often wear scarves, it's funny."
(Link: www.rtlnieuws.nl, Photo of men's scarf by smittenkittenorig, some rights reserved)
No Comments »
No comments yet.