Egg-shaped pavilion with collective 3D printing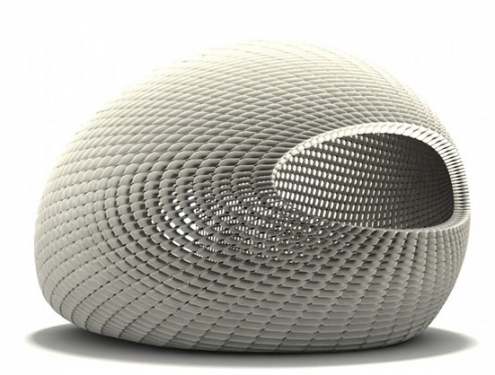 Dutch designer Michiel van der Kley created Project EGG, which features 4,760 3D-printed stones, each one different and printed by someone else abroad, and mailed back to van der Kley for final assembly. Project EGG uses biodegradable polylactide (PLA) plastic stones that have been designed with parametric software. The project came about after Van der Kley's recent experiments with desktop 3D printers, which prompted him to find other ways of creating larger works, without being constrained by the relatively small size of current desktop models.
(Link: www.treehugger.com, Photo: projectegg.org)
No Comments »
No comments yet.