Looming privacy disaster with ID system and police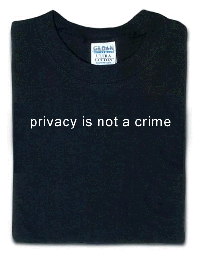 As of 2015 Dutch citizens will be able to file charges with the police using DigiD, the national government's digital identification system. If there's a company that's not thrilled with that idea, it's advertising agency Digi-D in Waalwijk, Noord-Brabant.
For years, Digi-D, who opened shop three years before DigiD came along, have been receiving people's personal data erroneously and trying relentlessly to get the government's full attention on the matter. The government decided first to bully the ad agency into changing its name, which was too expensive. At the moment, the government is listening a bit more closely and is trying to come up with a solution, albeit not fast enough. As of 27 November, Digi-D has received 45,282 wrongly addressed requests with people's personal data, so you can imagine how antsy they are about getting police reports as well. Oh, and they are also the victims of hackers who can't spell. The company is run by two people and they surely have better things to do than monitor municipalities who keep telling their residents to register with Digi-D because they can't spell either.
(Link: www.nu.nl)
No Comments »
No comments yet.